Crunching the numbers
Tucker decided SC4 was the right choice to start path to career in accounting
Brent Tucker chose a career in accounting at the urging of his family and looked to SC4 first to begin pursuing his degree.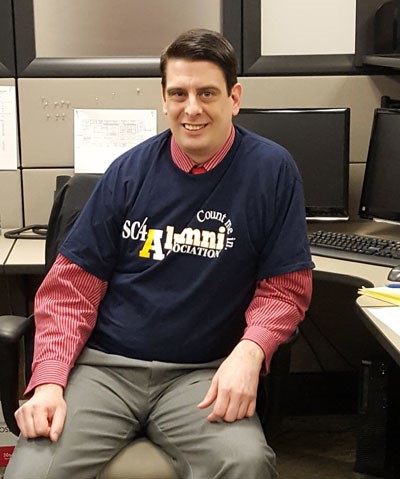 "I chose SC4 because of the location, the low tuition and the ease of transferring credits to a four-year college," he said.
The Port Huron native graduated from SC4 in 2013 with an associate degree in accounting. He transferred to Walsh College where he completed a bachelor of accountancy in 2015.
While at SC4, Tucker was awarded a Del James Blessinger Outstanding Student Award in 2013, and earned Academic Achievement Awards in 2011 and 2012.
Tucker, who is currently employed as a Tax Associate at Cendrowski Selecky, a CPA firm in Bloomfield Hills, said he draws on the knowledge he acquired at SC4 to help him do his job effectively.
"SC4 offered classes that shed light on an array of different accounting fields," he said. "The federal income taxation course showed me that tax can be difficult but exciting to a select few individuals. Mr. (Michael) Belleman was my instructor and he made it very challenging but it also drew me into the field."
Tucker said in addition to Belleman, SC4 professor Julie Armstrong was also influential in the way she encouraged him think through problems, sometimes from a new angle.
"Julie took an interest in me as a person and a student, and Belleman has a different approach to teaching that I found unique and challenging," Tucker said. "They have taught me that everyone is different and to be prepared to handle different insights and demands."
Tucker offered this advice to students: "Manage your time well. Make time to study and make time to have fun. There needs to be a balance."