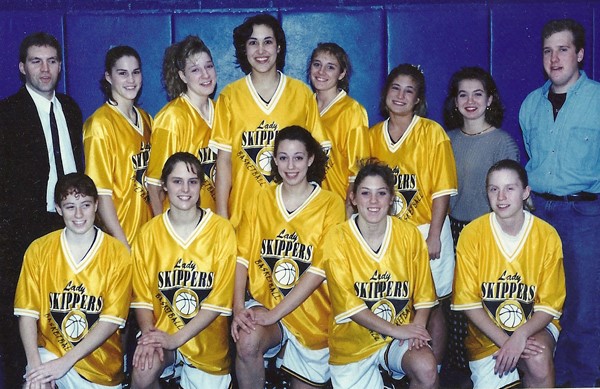 It was a memorable 1994-95 season for the SC4 women's basketball team with 29 wins, conference and regional titles and a trip to the National Junior College Athletic Association Division II tournament.
But the Skippers' bid for a national title came up short following a 94-89 triple overtime loss to Kankakee CC (Ill.) March 18, 1995 in Hagerstown, MD. SC4 finished with a 29-4 record. The 29 wins were a school record before the SC4 women's squad surpassed the mark during the 2012-13 season.
It was an emotional season for the nine-player squad as popular coach Paul Jackson of Marysville died of cancer on July 13, 1994. In August, Chris Huss was named the coach.
SC4 won its fourth consecutive MCCAA Eastern Conference title and earned a 51-42 victory over Lake Michigan CC in the finals of the Region XII Tournament to qualify for the nationals.
The team members were Rachelle Baysinger, Keri (Morrison) Biniecki, Becky Borwick, Marci (Upleger) Conquergood, Kristen Famiano, Alicia Kollmorgen, Michelle (DeCardenas) Parmentier, Jill (Walker) Schweihofer, Jessica (Carrier) Sinda and Jenny (Walther) Storm.
Huss was assisted by Carrie (Lohr) Hickson, a Sandusky graduate and former Skipper standout. Steven Beatty served as the team's trainer.
Inducted in 2017