Basketball Player, 1966-68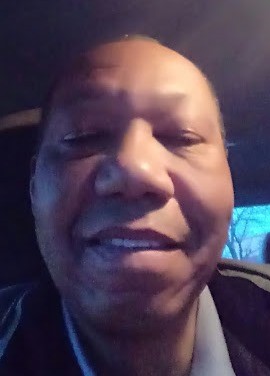 Whether it was pulling down a rebound or driving to the basket, Dan McLemore was a matchup nightmare for opponents during his Skipper days.
At 6-foot-5, McLemore had the size and strength to overpower defenders. Offensively, he had the speed and athletic ability to score at will.
"Dan was a scrapper on the boards," said Robert "Sam" Kromer, the former men's basketball coach. "He was a good leaper and really strong rebounder. He could shoot the ball and run the floor very well."
The Toledo, Ohio, native also was a winner. He played a major role in the Skippers' success for two seasons, including a 27-1 won-loss record during the 1966-67 season. He earned Honorable Mention All-American honors that season while averaging 18 points and 16 rebounds a game.
The following season the Skippers went 24-4. His two-year record of 51-5 was a winning percentage of 91%.
McLemore tossed in 16 points a game and grabbed 15 rebounds a contest as a sophomore. He earned all-conference honors back-to-back seasons.
McLemore's skills led to an athletic scholarship to Bowling Green State University along with an Olympic tryout in the summer of 1968 in Hutchinson, KS.
"I'm very proud of my years in Port Huron and the leadership in the classroom as well as on the basketball court," McLemore said. "I have to give coach Sam Kromer, coach Dick Groch and my team members all the credit for our success."
The talented forward was a First-Team All-MAC selection during the 1969-70 season after earning Second-Team league honors the previous season. He remains in the Bowling Green record books as the fifth all-time career rebounding average (10.4 rebounds per game).
With the Falcons, McLemore played in 48 games over two seasons. He averaged 15.5 points per game along with shooting 47% from the floor and 70% from the foul line.
McLemore was a three-year varsity basketball player for Toledo Liberty High School. As a senior, he helped Liberty reach the Ohio state title game where it fell short against Dayton Chaminade 55-52. McLemore earned First Team All-City and All-District honors three times. He was an All-State selection and received honorable mention honors on the All-American High School Team.