Basketball/Softball Player, 2006-08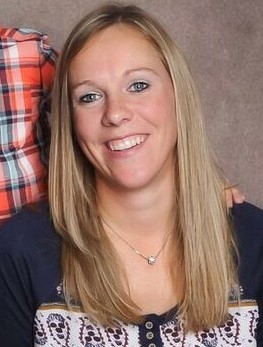 Kim Lackowski made her mark in two sports during her two years at St. Clair County Community College.
The standout student/athlete, who was a 2006 Ubly High School graduate, excelled in basketball and softball.
In basketball, the talented guard earned third-team All-MCCAA Eastern Conference honors during the 2006-2007 season. She earned a spot on the Eastern Conference All-Defensive Team and was voted the Defensive Player of the Year in the conference.
As a sophomore during the 2007-2008 season, Lackowski was a second-team all-conference selection.
Lackowski was an impact player on the softball diamond for the Skippers. She played a major role as a pitcher on the 2008 team, which captured the Eastern Conference regular-season championship.
As a freshman, the hard-throwing right-hander landed first-team All-Eastern Conference, All-MCCAA and All-Region honors. She received the same honors the following season when the Skippers claimed their first league title since the 1997 season.
Following her career at SC4, Lackowski headed to the University of Michigan-Dearborn on a softball scholarship. She earned Wolverine-Hoosier Athletic Conference All-Academic Team honors in 2009 and 2010, along with winning the NAIA Scholar Award in 2010.
Lackowski stuck out 13 batters in a game twice during her senior season. She remains among the career leaders in innings pitched (150 2/3), strikeouts (144), shutouts (four) and earned run average (3.12).
Lackowski and her husband, Jim, have two sons.